#Customer Experience
Delivering the Ultimate Data-Powered CX
Delivering the ultimate customer experience requires the right combination of strategy and tactics. Data and orchestration are at the nucleus of the solution. See what's required to bring it all together:
Customer Experience is a true brand differentiator and is the top priority for all businesses. Buyers are expecting in-the-moment and personalized experiences. Research by Amex found that 86% of customers are willing to pay more for a better experience. Per another research, 49% of buyers made impulse purchases after receiving more personalized experience.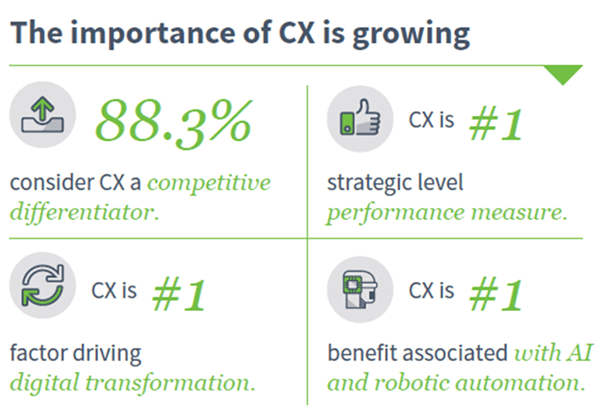 In other words, businesses that are able to implement right CX strategies lead to the following benefits: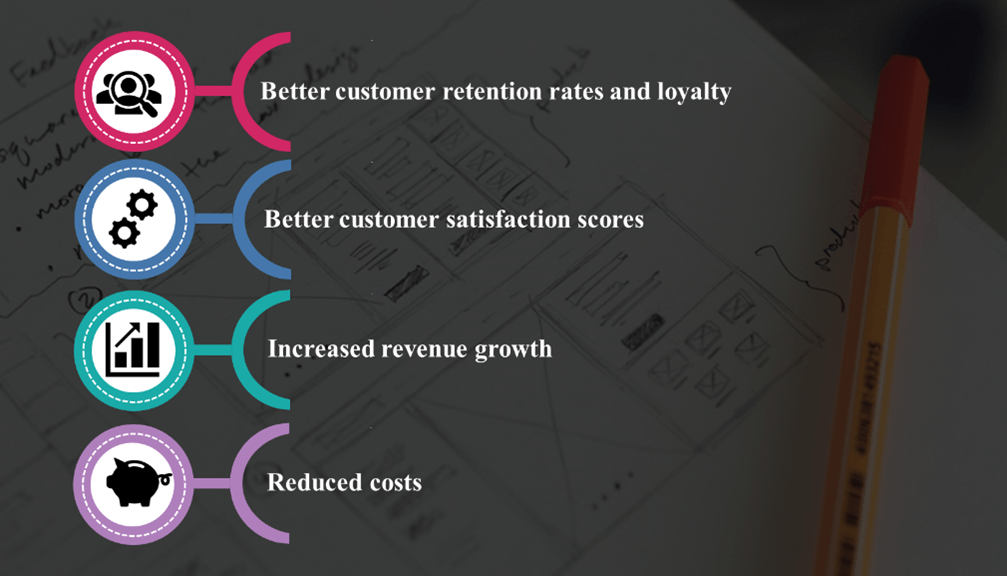 There are various CX strategies that businesses can implement depending upon the problem they are trying to solve. However, below is a more holistic approach to delivering great CX, driven by data at the core, that will get organizations on track to exceed their customer expectations: personalization, anywhere & anytime.
Understanding your customers better with data orchestration

To drive great CX, organizations should know (and deliver) what their customers need and when, depending on where they are in their buyer journey. However, organizations either don't have the right tech stack or are not able to adopt it to the fullest. With the proliferation of channels, the number of customer interactions has increased multifold. They need to improve their core systems and processes for data collection, analysis, and activation. Leverage data, analytics and AI to gain more insights and intelligence about their customers.

Delivering the personalized experience at scale with the power of data

To take their CX to the next level, real time personalization at scale should be the ultimate goal of the organizations. To achieve this, they need to gather insights from the data gathered, build the models that inform the customer's next best action and deliver that experience in (near) real time with the relevant content. Have integrated solutions to execute entire personalization strategies across teams, not just one-off personalization tactics.

Breaking down silos and building agile cross functional teams

There are multiple types of data be it operational, transactional, financial etc. and different teams in an organization own the same. It is imperative to have agile cross functional teams that consist of CX leaders along with the other BU leaders who work towards data democratization under a defined data governance model to ensure data privacy and win customer trust.
Sample business use cases covered by the above CX strategies:
a) Single customer view
b) Real-time personalization
c) Create a customer-centric-roadmap
d) Augment customer-journey-intelligence
e) ML-based predictive insights
2 case studies for your reference, below:
Case Study 1:
A loyalty and frequent-flyer program company wanted to drive hassle-free experiences and personalization of member journeys. A marketing automation solution was implemented that drove 35% increase in customer acquisition and single, unified member identity.
Case Study 2:
A luxury fashion brand wanted to increase their ownership of customers and their experiences. Using historical data, the most loyal customers were identified. The immediate impact on revenue was incremental sales of over US $1M within 9 months.
There should be greater and continued awareness of CX strategies, with data and orchestration at the nucleus, to help organizations realize the benefits mentioned above.
Verticurl can help you improve your Customer Experience. Get in touch now for the details.